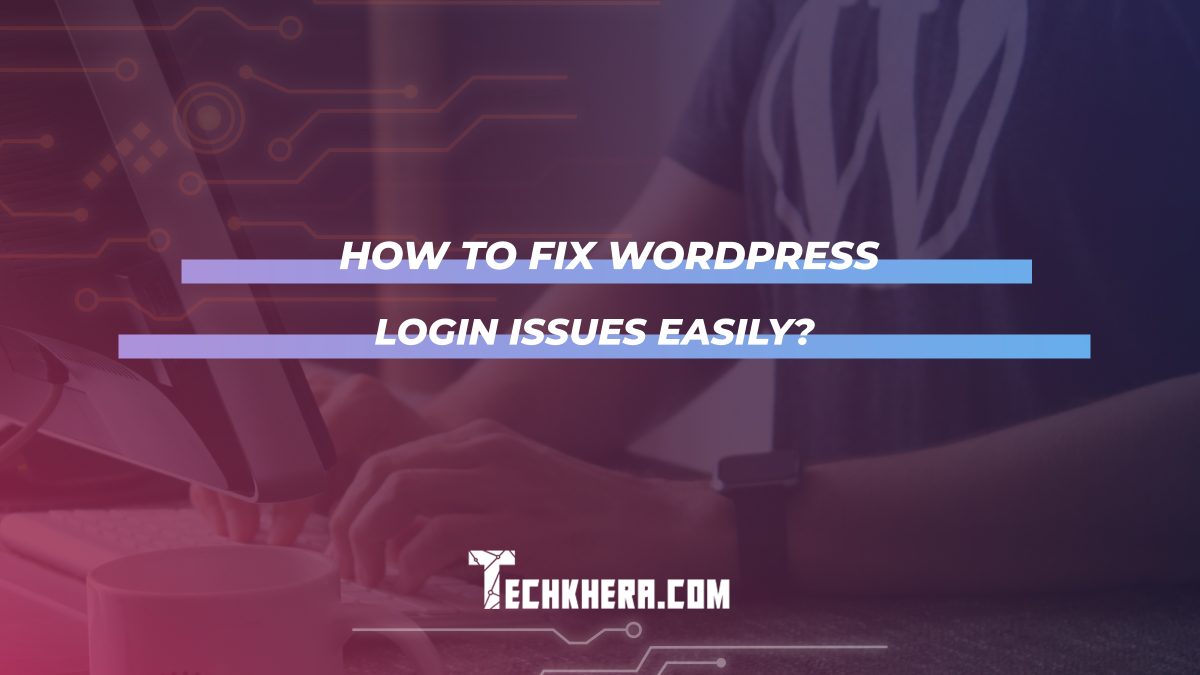 How to Fix WordPress Login Issues Easily?
Are you tired of pulling your hair out every time you try to log in to your WordPress website? Don't worry, you're not alone. WordPress login issues can be frustrating and time-consuming, but luckily, there are simple solutions that can save the day. In this article, we'll explore some common login problems faced by WordPress users and provide easy-to-follow steps to fix them. So sit back, relax, and get ready to regain control of your website's login process.
Common WordPress login issues
One common WordPress login issue that many users encounter is the dreaded white screen of death. This occurs when you try to log into your WordPress dashboard, but all you see is a blank white screen. It can be frustrating and perplexing, leaving you wondering what went wrong. One possible cause for this issue is a conflict with one of your plugins or themes. To fix it, you can start by deactivating all your plugins and switching to a default WordPress theme. If the white screen disappears, then you know that one of your plugins or themes was causing the problem. You can then reactivate them one by one to pinpoint the culprit and either update it or find an alternative.
Another common login issue is forgetting your username or password. It's not unusual to have multiple accounts and simply mix up the login credentials from time to time. Thankfully, WordPress provides a simple solution for these forgetful moments — the password reset feature. By clicking on the Lost my password link on the login page, you'll be prompted to enter either your username or email address associated with your account. An email will be sent to that address with instructions on how to reset your password securely. This way, even if you forget both your username and password, there's still hope for regaining access to your website in no time.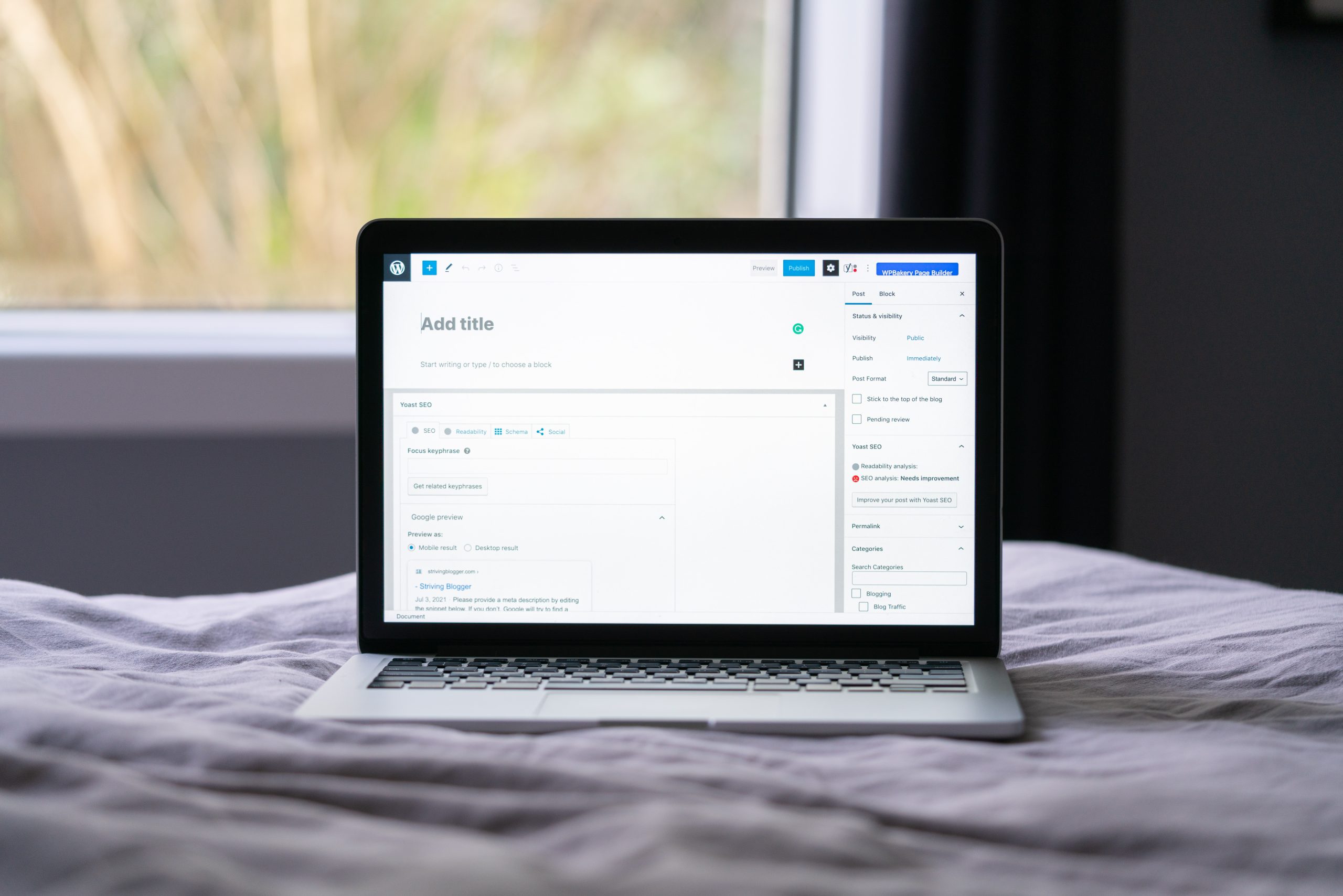 Clearing cache and cookies can be an effective solution to fix WordPress login issues. When you visit a website, your browser stores files and data in the form of cache and cookies to enhance your browsing experience. However, over time, these stored files can become corrupted or outdated, leading to login problems in WordPress.
By clearing your browser's cache and cookies, you essentially start with a clean slate. This process removes all the stored files related to websites you have previously visited, including any corrupt or outdated data that might be causing login errors. Clearing cache and cookies not only helps resolve login issues but also improves overall website performance by freeing up storage space on your browser.
Moreover, clearing cache and cookies ensures that you are viewing the most up-to-date version of a website every time you visit it. It eliminates any chances of conflicts between old and new versions that could potentially cause login problems. So before seeking more complex solutions for WordPress login issues, try this simple yet powerful method of clearing cache and cookies as it often does the trick without much hassle or technical knowledge required.
Reset password via email
If you are experiencing login issues with your WordPress website, one of the most common and effective solutions is to reset your password via email. This simple process allows you to regain access to your site quickly and securely. The first step in this process is to navigate to the WordPress login screen and click on the Lost your password? link. From there, enter either your username or the email address associated with your account.
Once you have submitted this information, WordPress will send an email containing a unique reset link directly to your registered email address. It's essential to check both your inbox and spam folder for this message as it sometimes gets redirected there. Clicking on the reset link will take you back to the WordPress site, where you can set a new password for your account. Remember that it is recommended to choose a strong password – a combination of uppercase and lowercase letters, numbers, and special characters – for added security.
By utilizing the reset password via email feature in WordPress, users can easily overcome login issues without any external help or technical knowledge. This method ensures that only authorized individuals can gain access to their accounts by verifying ownership through their registered email address. Additionally, it serves as a safety net against potential hacking attempts since any unauthorized request for a password reset would be sent solely through emails associated with that user's account. Therefore, if you find yourself locked out of your WordPress website due to forgotten credentials or other login-related problems, resetting your password through email is undoubtedly an efficient solution worth exploring.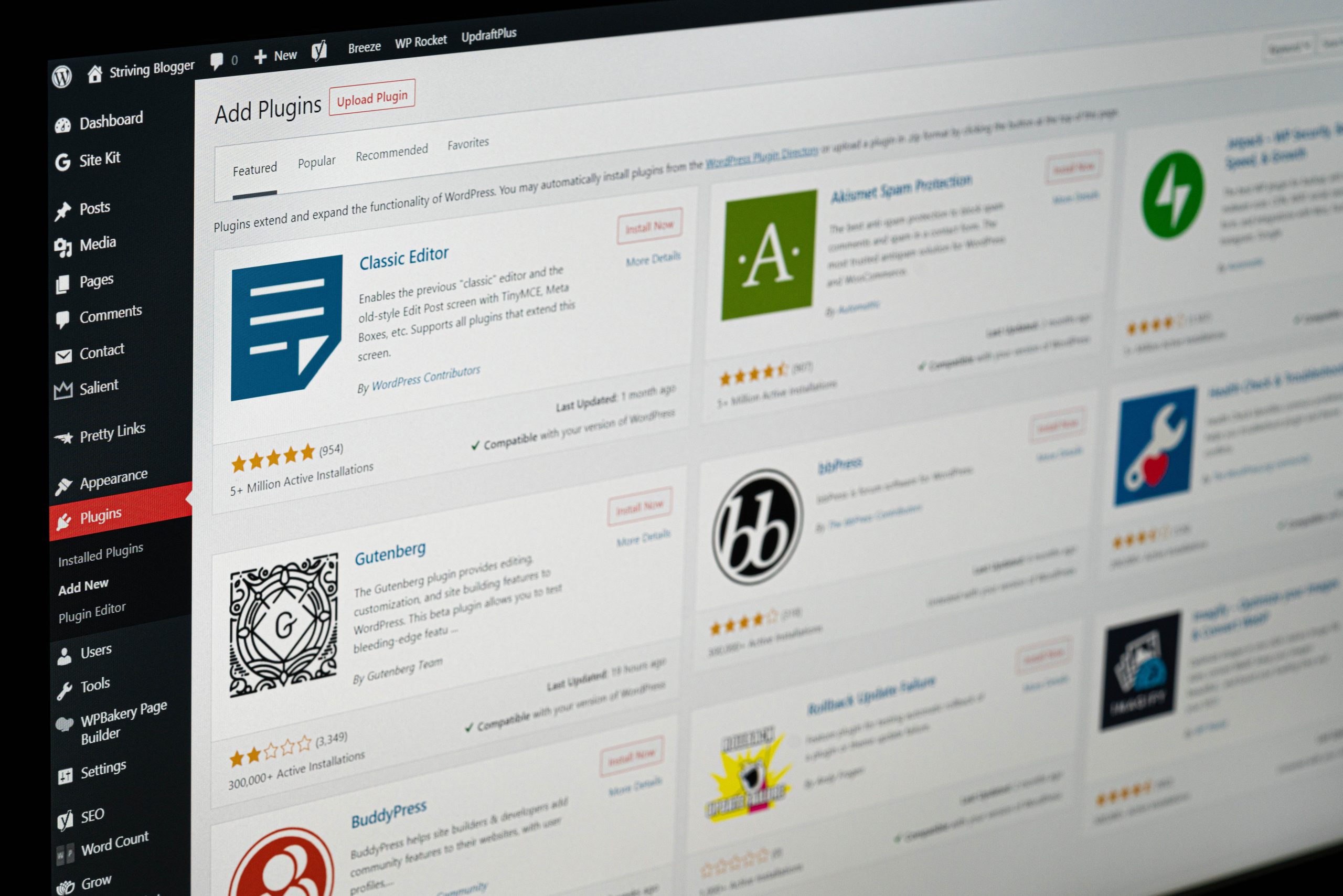 Check for conflicting plugins
One common reason for login issues in WordPress is conflicting plugins. Plugins are a great way to add functionality to your website, but sometimes they don't play well together. When you install multiple plugins that have similar features or modify the same areas of your site, conflicts can arise. These conflicts can lead to login issues and even cause your entire website to crash.
To check for conflicting plugins, start by deactivating all of them and then try logging in again. If you can successfully log in, it means one or more of the deactivated plugins were causing the issue. You can then reactivate the plugins one at a time while checking the login functionality after each activation. This will help you identify which plugin(s) might be causing conflicts.
It's important to note that some conflicts might not become evident until after a specific action is taken on your website. So if you experience login issues only when performing certain tasks, such as submitting a form or updating content, make sure to test these scenarios too while troubleshooting conflicting plugins.
Disable security plugins temporarily
One of the common troubleshooting measures for fixing WordPress login issues is to temporarily disable security plugins. Although security plugins play a crucial role in protecting your website from various threats, they can sometimes conflict with other plugins or themes, causing login issues. By temporarily disabling these security plugins, you can determine if they are indeed the cause of the problem.
However, it is essential to exercise caution when disabling these security features. While it may help to resolve temporary login issues, it also leaves your website vulnerable to attacks. To mitigate risks during this period, ensure that you have alternative security measures in place or consider scheduling maintenance downtime during off-peak hours when user activity is minimal.
Remember that disabling security plugins should only be a temporary solution to diagnose login issues and not a permanent fix. Once you have identified and resolved the underlying cause, make sure to reactivate your security plugins promptly and keep them updated regularly to protect your website effectively.
Update WordPress and plugins to latest version
Updating WordPress and plugins to the latest version is crucial for maintaining the security and functionality of your website. With each new version, developers release improvements, bug fixes, and enhanced features that contribute to a better user experience. It's important to regularly check for updates and apply them promptly to ensure that your website stays protected against potential vulnerabilities.
While some may be reluctant to update due to concerns about compatibility issues or disruption of their site's design, it's essential to understand that these updates are intended precisely for addressing such issues. Developers thoroughly test new versions before releasing them, ensuring compatibility with most themes and plugins. Moreover, outdated versions pose more risks than any potential disruptions caused by an update. By keeping your WordPress installation up-to-date, you are not only safeguarding your site but also taking advantage of performance improvements and new functionalities.
Additionally, updating plugins is equally important as they add valuable features and enhance the overall functionality of your website. Neglecting plugin updates can open doors for hackers seeking to exploit vulnerabilities found in older versions. Therefore, make it a habit to regularly log into your WordPress admin dashboard and check for available updates—both for WordPress itself and all installed plugins—to keep everything running smoothly while minimizing security threats.
Remember: updating WordPress and its plugins should be seen as an opportunity rather than a hassle. Embrace the benefits that come along with these updates – improved security measures, enhanced features, better compatibility – all geared towards maximizing the smooth operation of your website.
Conclusion: Troubleshooting tips for WordPress login issues
In this article, we have explored various tips and techniques to resolve login issues in WordPress. While these suggestions may vary depending on the specific problem you're facing, they provide a comprehensive starting point for troubleshooting your WordPress login.
One important takeaway from this discussion is the significance of checking your browser and clearing cache and cookies. Often, login issues occur due to corrupted cached files or outdated cookies. By periodically cleaning out your browser history, you can ensure that these potential obstacles are minimized.
Another key aspect to consider when dealing with WordPress login issues is the use of secure credentials. It's crucial to create strong passwords that include a combination of uppercase and lowercase letters, numbers, and symbols. Additionally, it is recommended to change your password regularly to prevent unauthorized access.
If you are still unable to resolve the issue after trying these troubleshooting tips, seeking assistance from WordPress support forums or hiring a professional developer may be necessary. Remember not to panic; there is always a solution waiting just around the corner.
Overall, understanding the common causes of login problems in WordPress will streamline your troubleshooting process and help you regain access swiftly. By following these suggestions and staying up-to-date with updates and security measures on your website, you'll be well-equipped to overcome any future hurdles with ease.